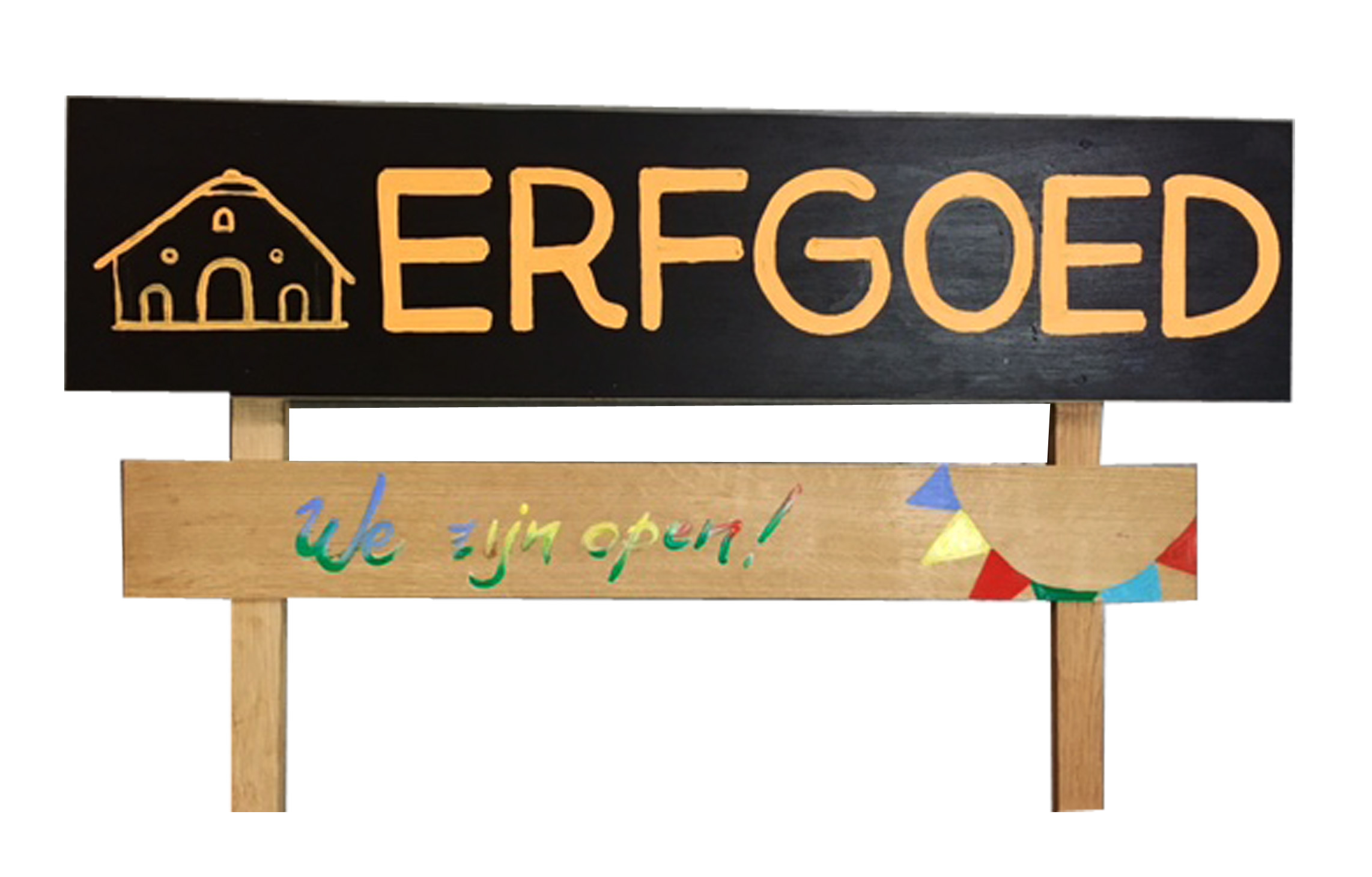 NL / ENG below
Center for Ecological (Un)learning (CEU) is een gezamenlijk initiatief van The Outsiders en Casco, waarmee zij willen bouwen aan een nieuwe institutionele praktijk op het gebied van ecologie en kunst. De eerste officiële stap binnen dit samenwerkingsverband is Erfgoed (Agricultural Heritage and Land Use), een project dat plaatsvindt op en rond Hof ter Weyde, een monumentale maar enigszins vervallen boerderij middenin de Utrechtse nieuwbouwwijk Leidsche Rijn. Oorspronkelijk maakte de boerderij deel uit van een omvangrijk complex aan landbouwgrond, maar wordt tegenwoordig omsloten door winkelcentrum Terwijde en kijkt uit op het gelijknamige treinstation, die allebei naar de boerderij vernoemd zijn. In 2018 organiseert het CEU Erfgoed door tijdelijk haar intrek te nemen in de boerderij en zich te laten inspireren door de vele vragen en verhalen die het gebouw omringen. Waarom staat de hoeve leeg? Waar is het boerenbedrijf dat er gevestigd was naartoe verhuisd? Waar komt het voedsel van de inwoners van het stadsdeel Leidsche Rijn eigenlijk vandaan, nu vrijwel alle landbouw- en veehoudersbedrijven uit de regio verdwenen zijn? Erfgoed begint ermee om omwonenden de gelegenheid te geven om mee te denken over dit soort vraagstukken en zich uit te spreken over de mogelijke toekomst van de boerderij en hoe "wij" daar (met zijn allen en in gemeenschappelijkheid) aan zouden kunnen bijdragen. In onze sterk verstedelijkte en geïndustrialiseerde samenleving moeten we hoognodig aan de slag met ecologie. Een bredere definitie van wat een ecologische praktijk inhoudt, zou daarvoor een open eerste uitgangspunt voor kunnen vormen.
English
Center for Ecological (Un)learning (CEU) is a new initiative between The Outsiders and Casco to build an institutional practice of ecology and art. The first official phase of this collaborative endeavor is Erfgoed (Agricultural Heritage and Land Use), a project taking place at an established but dilapidated farmhouse in Leidsche Rijn, a sprawling new residential neighborhood in the city of Utrecht. The farmhouse, once part of a large tract of farmland, is located by the Terwijde shopping mall and train station, both of which are named after the farm. In 2018, CEU initiates Erfgoed by temporarily inhabiting the farmhouse and drawing inspiration from the many questions and stories that surround it. Why is the farmhouse empty? Where has the farm relocated? If the farms in the area are gone, then where does the food for the residents of Leidsche Rijn come from? The Erfgoed project opens by asking the community, What are the future possibilities of this farmhouse and how can "we" – in common – make it happen? An initial premise of openness is a way to investigate ecological practice that our highly urbanized and industrialized societies urgently need to engage with.
ERFGOED in collaboration with Casco, updated in July 2017:

At Erfgoed we celebrated the launch of Words from the Land, a storytelling project the delves into the agrarian histories of Hof ter Weyde.

Currently the farmhouse sits empty, arrested in time between the past and present. You may wonder why this old-fashioned farmhouse with a thatched roof stands here unoccupied, surrounded by the Terwijde Shopping Center in Leidsche Rijn, a new and sprawling residential neighborhood in the city of Utrecht….

For over 50 years, the farmhouse has been owned by the Van Vuuren family. Until 2007, Hof ter Weyde operated as a dairy farm and cheesery. The farm was much larger and completely surrounded by expansive green farmlands and rows of glasshouses. The Van Vuuren's raised pigs, chickens, and dairy cows, and made dairy products such as cheese and yoghurt in the cheesemaking room located at the rear of the farmhouse. There was also a cheese store that sold milk and homemade dairy products to the local community.

After 1995, when the Leidsche Rijn Masterplan was adopted by the municipal councils of Utrecht and Vleuten-de Meern, the family sustained persistent pressures from the municipality to sell their land. The purchasing of the Van Vuuren's land by the government was essential for the execution of the Masterplan which sought to construct the brand new neighborhood of Leidsche Rijn directly on top of most of the area's farmlands…

- Excerpt from Words from the Land pamphlet
Who are we? 
Britt Dorenbosch, Manne Heijman, Maria Stijger Aramburu, Bart Broeze, Merel Zwarts, Avan Omar, Leonardo Siqueira, Hinke Weikamp, Dineke Oudijk, Mr. En Mvw. Lin, Dounia El Ouardani, Kesewah Ye- boah, Iet en Kees van Vuuren, Malek and Fatima, Terwijde Terror Triple,Judith Winkel, Binna Choi, Dohee Lee, Erik Uitenbogaard from Casco Art Institute: Working for the Commons and the Outsiders with Txell Blanco en Asia Komarova.